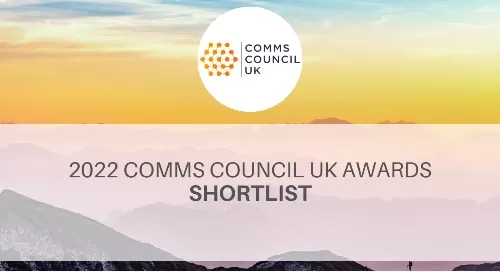 2022 CCUK Awards Shortlist
Radisys is pleased to announce that its Engage Digital Platform has been selected as a finalist in the "Best Coms Software category" for the 2022 Comms Council UK Awards.
The Comms Council UK Awards are designed to celebrate innovation, best practice, and recognize achievement within the next generations communications industry.
The Engage Digital Platform and its application suite are a perfect complement to existing unified communication (UC) and customer care (CC) services. Engage Digital Platform's programmable communications modules provide voice, video, AI and analytics functional building blocks with developer friendly APIs/SDKs and low-code/no-code visual design tools for service providers, system integrators and enterprises, allowing them to easily create and manage a portfolio of differentiated AI-based digital engagements and immersive communication services that complement turnkey UC, collaboration and Contact Center applications. 
To learn more about Engage Digital Platform and how Radisys is empowering service providers with cloud-ready applications and unlock the value of their networks by offering high-margin digital services to consumers and enterprises, visit https://www.engagedigital.ai/.